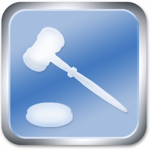 Auction Labs 1.2.14 is now available. This is the last release in the 1.2.x series, and lays the foundations for many exciting new features in the 1.3 series due to be released soon.
Import & Export Data
Whether the VAT is set or not on each lot is now exported in the Excel spreadsheet. It's now also possible to define a VAT column in a Excel spreadsheet to define if the VAT is set for importing into an auction.
Auction Lot List
It's now extremely easy to select a number of lots and set the VAT status. This can be done from the Auction Lot List screen as well as the Buyer Purchases screen.
More
Please check the What's New section once signed in for the complete list of changes. You can find more details about this software on the Auction Labs Live product page. For additional information or help, please get in touch with us.