Elysian Labs is a software development and consultancy company located in the South East of the United Kingdom. We provide a wide range of IT Services. In particular, we focus on creating software application products as part of new mobile and Internet solutions and have specific experience in working in the Auctioneer, Valuer and Insolvency Practitioner area.
Our portfolio covers original application development in a wide variety of environments, ranging from business solutions to computer games. Our team has experience in providing Enterprise Application Solutions (EAS) and software products for major corporations (including well known brands such as Tyco and Hallmark Cards) within the UK.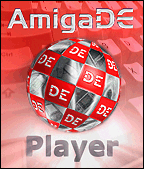 In the gaming sector, we have worked on the Amiga Anywhere 2 (AA2) framework itself as well as games. Amiga Anywhere 2 is the next step in the development of the new Amiga Operating System and enables consumers to run the same high performance games and applications on a range of different digital devices, such as mobile phones and desktop computers.
All our products can be further customised for each customers specific requirements. Our server applications are generally multi-platform, running on Windows, Mac OS X and Linux. Our client applications are usually designed to run on an even wider range of platforms, including most modern smartphones and tablet devices such as the iPad.
For more information on any of the products or services we provide, please contact us today.