Version 22.04 of Raven Tracker is now available. This release adds a Rota Sheet Template to the Weekly Staff Rota planner for scheduling employee work shifts. Also new is a cashless cash sheet option for sites who now only accept card payments.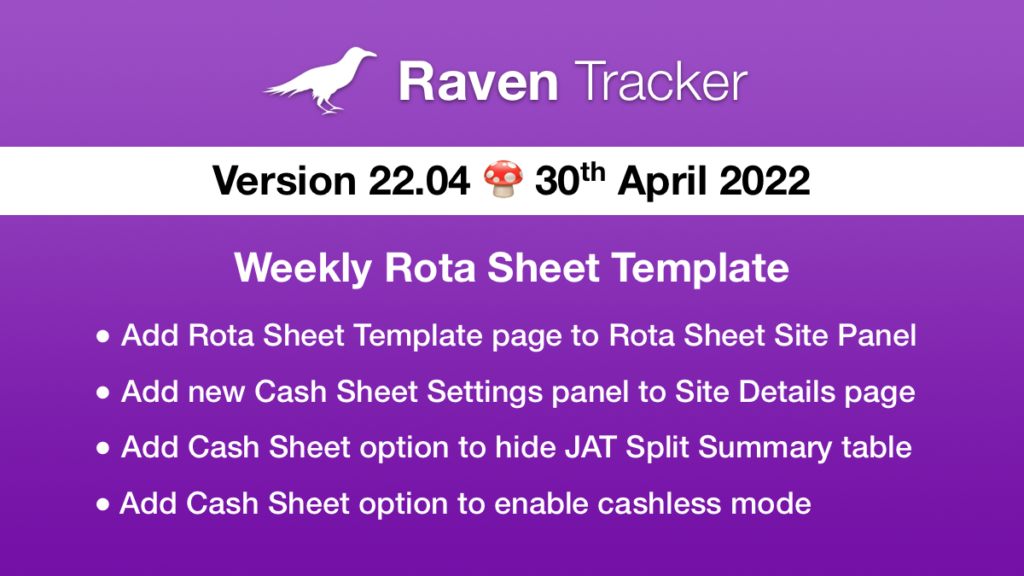 Notable Changes
Add Rota Sheet Template page to Rota Sheet Site Panel
Add new Cash Sheet Settings panel to Site Details page
Add Cash Sheet option to hide JAT Split Summary table
Add Cash Sheet option to enable cashless mode
Add Cash Sheet Split Summary permissions
Add Rota Template permissions
Framework updates
Weekly Rota Sheet Template
The weekly staff rota (roster) planner already enables employers to schedule employee work shifts. Each day on the planner includes a start time, end time, and optional break time for that shift. This is used to calculate the working times.
The new Weekly Rota Sheet Template allows pub owners and managers to add all regular employee work shifts to a template. The employees and whatever work shifts are defined on the template are then used to initialise all weekly rota sheets. This can significantly reduce the time taken to plan a weekly rota, all that's left is to add the remaining occasional employee and to verify the hours worked for all employees.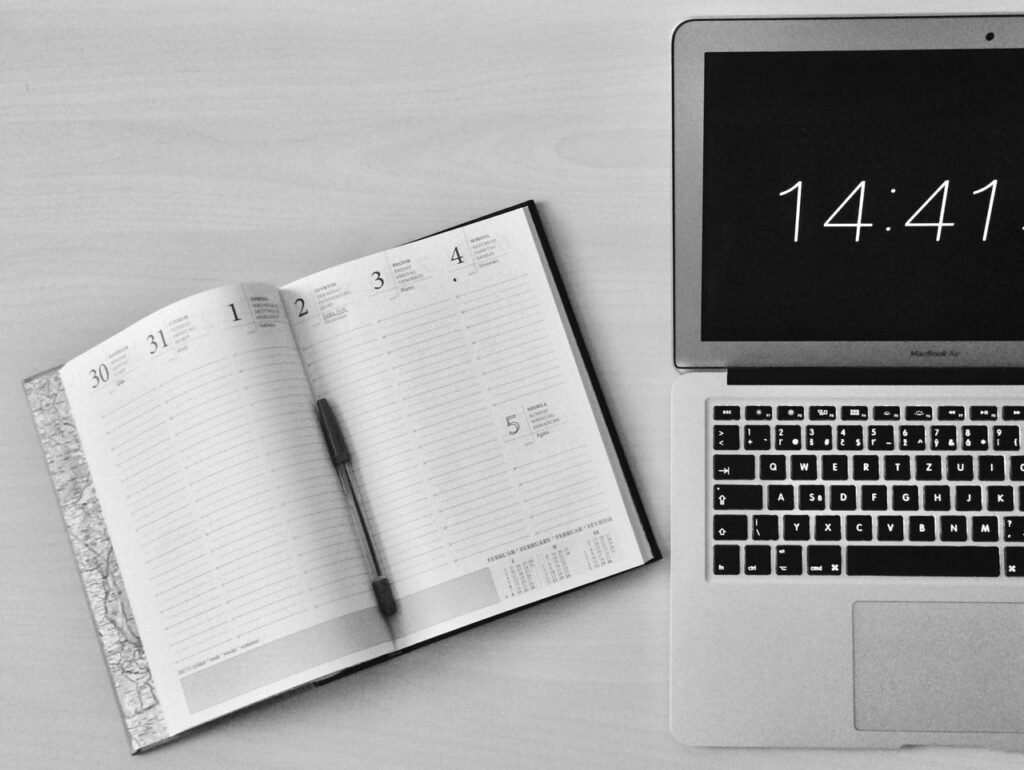 Conclusion
For more information on Raven Tracker and online accountancy services, please contact PLS Management Services on 020 8977 6255.