Version 1.5.0 of Raven Tracker is now available! This release introduces a new notification system that provides an overview of application alerts, and all unread notifications are displayed on the new Site Dashboard.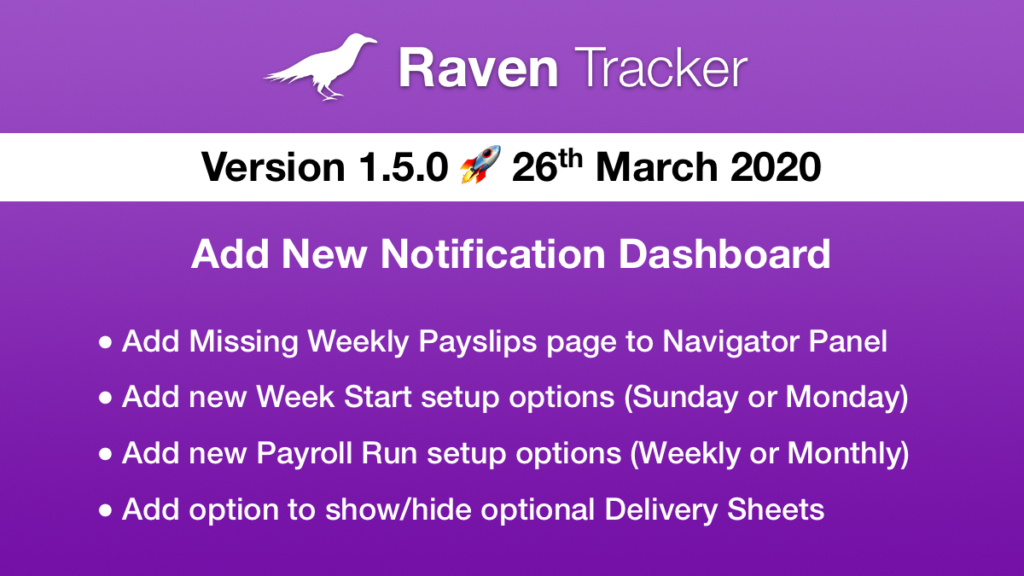 Notable Changes
Add Unread Notifications to Dashboard Site panel page
Add Recent Notifications page to Site panel
Add page to create custom Notifications
Add Notifications for uploaded Payslip files
Add Notifications for uploaded Payroll file
Add Notification for uploaded Employee file
Add Missing Weekly Payslips page to Navigator Panel
Add new Week Start setup options (Sunday or Monday)
Add new Payroll Run setup options (Weekly or Monthly)
Add option to show/hide optional Delivery Sheets
Add User Responsibility options to Site Info page
New Notification Dashboard
The Notification Dashboard is a new feature that provides an overview of alerts from Raven Tracker. The Site Dashboard has been completely revamped and now displays an interactive list of all unread notifications.
Whenever an accountant uploads payslips, payroll, and employee files, Raven automatically generates an alert, and these are displayed as unread notifications on the new Site Dashboard.
Notifications contain a brief message about what occurred, and can optionally include a link enabling the user to jump directly to the relevant page.
Notifications can be dismissed by clicking the close widget or by clicking the optional link. All notifications can be viewed at any time on the Recent Notifications page.
Accountants can also create custom Notifications at any time for display on the Notification Dashboard.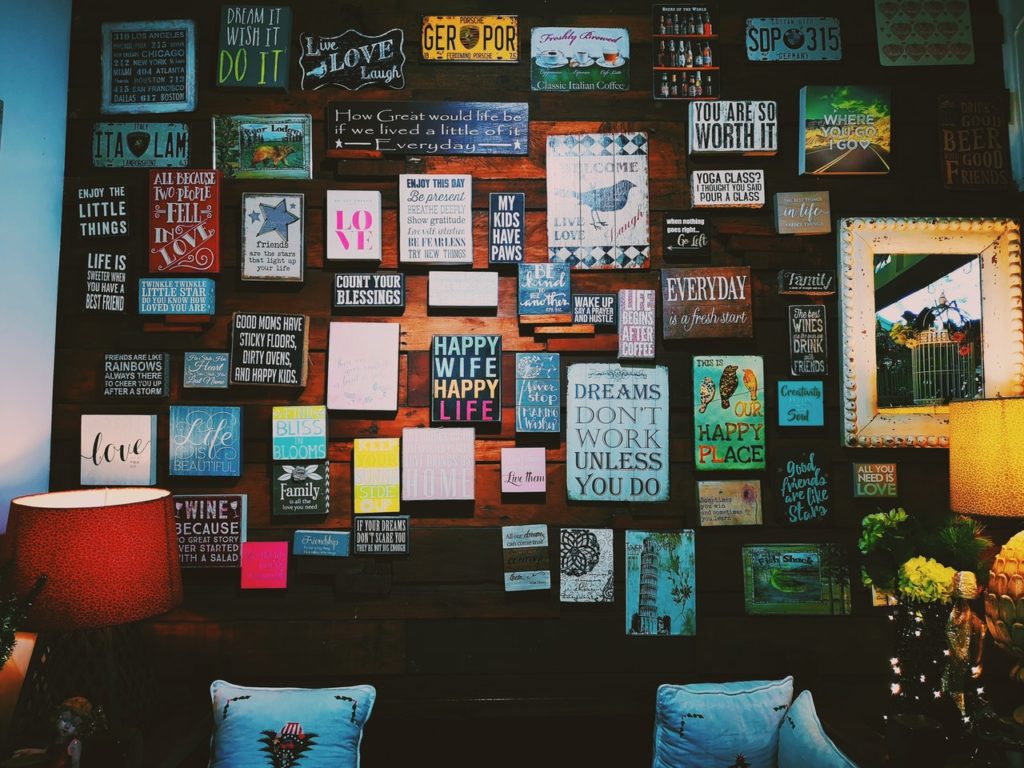 Conclusion
For more information on Raven Tracker and online accountancy services, please contact PLS Management Services on 020 8977 6255.
For all other enquiries, please send us a message.