Version 1.5.4 of Raven Tracker is now available. This release adds additional reporting of key performance indicators (KPI) to cash sheets, including VAT Estimates. The Sage Codes used in the Cash Sheet Journal Export file are now fully configurable by accountants.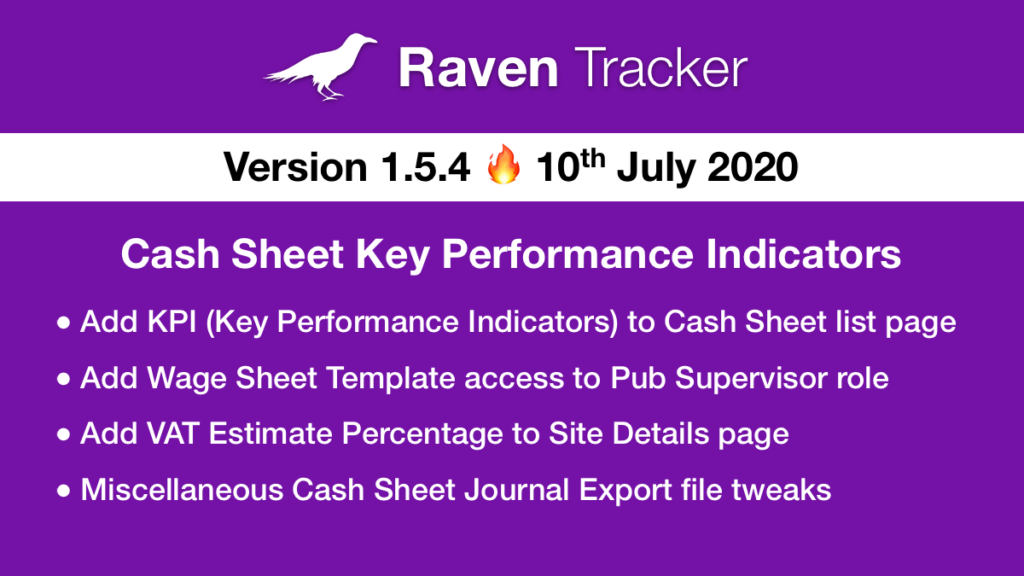 Notable Changes
Add KPI (Key Performance Indicators) to Cash Sheet list page
Add Wage Sheet Template access to Pub Supervisor role
Add new 'Card Payments' Nominal Code Category
Add VAT Estimate Percentage to Site Details page
Add JAT (Just Add Talent) Debtor Code to Site Details page
Use JAT Debtor Code in Cash Sheet Journal Export (Sales & Cash Taken)
Sage Codes in Cash Sheet Journal Export are now configurable
Cash Sheet lists uses client split figures for JAT sites
Miscellaneous Cash Sheet Journal Export file tweaks
Cash Sheet Key Performance Indicators
Key Performance Indicators, or KPIs, cover important aspects of an organisation's accomplishments in a given time period. By measuring something it is possible to establish whether you are on target to meet a goal within a given period or not.
The most significant KPI on the Cash Sheet list page is the VAT Estimate column. The calculation is based on liquor, food and accommodation takings. The VAT Estimate percentage is configurable and is individual to each cash sheet.
Pub Supervisors
The Pub Supervisor user role has been expanded. These users now have read write access to the wage sheet template. This allows pub supervisors to add employees to the wage sheet template and complete their hours worked, but they do not have access to the wage sheet itself or the employee records, so they cannot see anything related to pay.
When the pub manager creates a new wage sheet, the names and hours are automatically filled from the wage template. Now all the manager needs to do is double check the hours and payment details, and then submit the wage sheet for the accountants to process.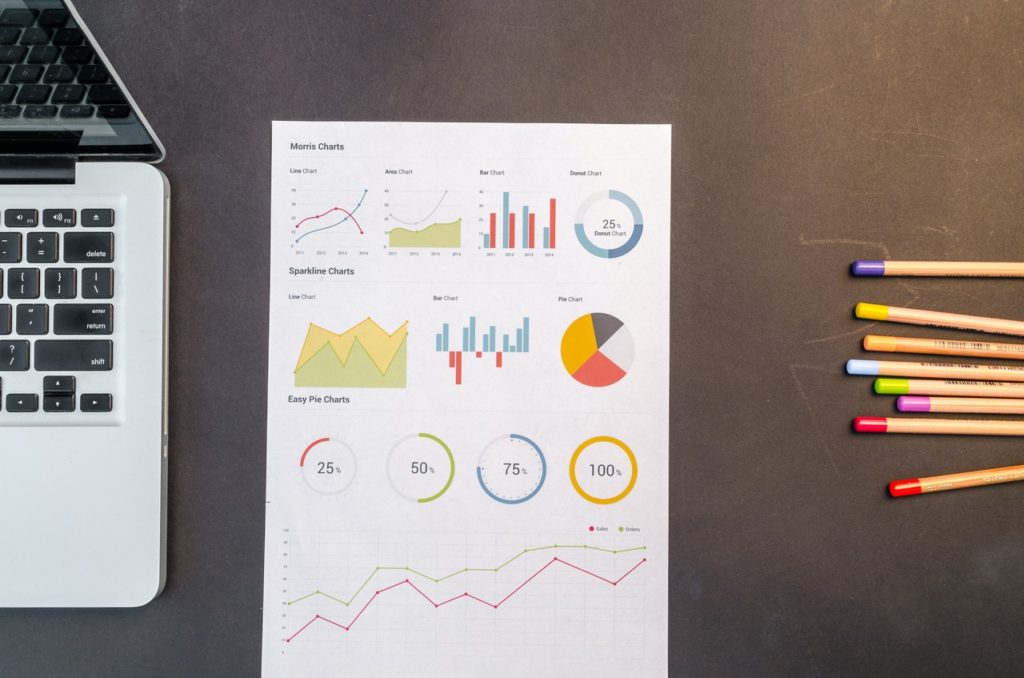 Conclusion
For more information on Raven Tracker and online accountancy services, please contact PLS Management Services on 020 8977 6255.
For all other enquiries, please send us a message.