We are excited to launch Raven Tracker 1.0, an all new online application enabling accountants and their clients to share information and work together easily.
Raven Tracker has been developed in association with PLS Management Services. Their cost effective, online accountancy service is specifically designed for owners and managers of pubs, clubs, restaurants and hotels.
After two years in development and almost a year in beta testing, Raven Tracker is now being rolled out to more and more pubs every week.
Features
Record daily takings and expenses using a Cash Sheet customised for your business
Share Files such as statements and other documents in all popular file formats
Input invoices easily and track when they need to paid
Report hours worked by employees for the Payroll
Keep all important communications in one place on the Notice Board
Set Reminders to make sure nothing important is forgotten
Set Due Dates for important deadlines, such as when to place orders
Cross-Platform, supporting Windows, macOS, iPad, and Android tablets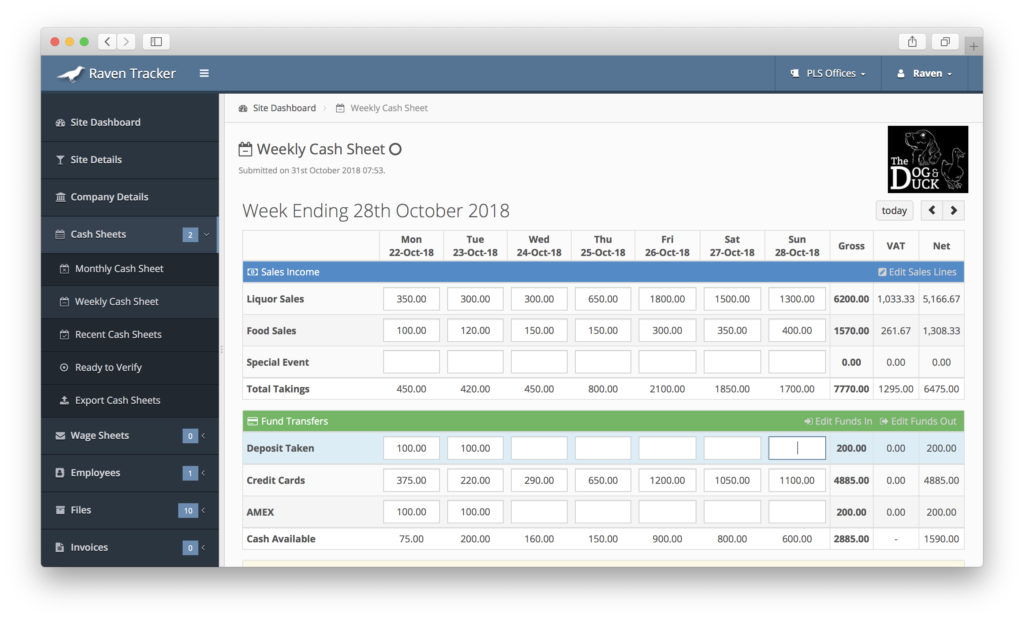 There is much more to discover, and we'll be rolling out even more features and enhancements over the coming weeks.
For more information about Raven Tracker, please contact PLS Management Services on 020 8977 6255 or send us a message.
We look forward to your feedback!