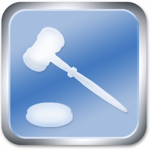 Auction Labs 1.2.10 is now available. This release continues adding often requested features, and unifies the design and function of the bulk action panels.
Buyers
The Buyers list view screen has received a sizeable update. There is now a new filter function, allowing the buyers list view to be filtered by favourite and bad buyers. The buyers status icon now resides in its own column, and the description column has been replaced by an email column.
Registered Buyers
The record navigation panel has been returned to the details screen for registered buyers.
Search
The search facility has been extended allowing the ability to find an auction by its sale number.
More
Please check the What's New section once signed in for the complete list of changes. You can find more details about this software on the Auction Labs Live product page. For additional information or help, please get in touch with us.