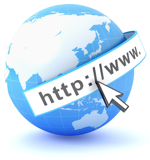 At Elysian Labs we appreciate that the majority of businesses are focused on their core activities, that's why we assist in all stages of creating a website, from initial planning to implementing and maintaining a site.
Domain Name Registration
A Domain Name (for example www.nominet.org.uk) is your unique identity on the Internet. You can register a domain name for use with a website, for email access or simply to reserve it to protect your business or product name (known as Domain Parking). Prices range from £10 to £20 (depending on the domain extension type and privacy options) and includes all registry fees and our admin fees.
Website Hosting
Our client websites are now hosted on powerful high performance dedicated servers. The servers are backed up by expert engineers and provide multiple redundant high speed internet connections.
WordPress
Our client websites are powered by WordPress, a web software solution you can use to create beautiful websites quickly and easily. Elysian Labs provide full training and maintenance.
---
Featured Websites
The following is a collection of featured websites that were created and are actively maintained by the team at Elysian Labs.
---

Lalitu Art
Lalitu Art is a self-taught artist who has enjoyed drawing since as far back as she can remember. Her inspiration to become an artist has come from admiring fantasy art and films, especially the earlier creations of Tim Burton. Her fondness for Manga has also been a great influence. She loves to create characters in a style of Fantasy pin-up, but at the same time, exploring the darker side of beauty.
Please click here to view the Lalitu Art website.
---
For more information on any of the products or services we provide, please Contact Us.