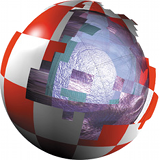 Elysian Labs is a software development and consultancy company located in the South East of the United Kingdom. We provide a wide range of IT Services. In particular, we focus on creating software application products as part of new mobile and Internet solutions.
Consultancy
If your existing systems don't meet all your business requirements, Elysian Labs have a range of business and technical skills to advise you on new solutions and how they can be of benefit to you.
Software Products
Elysian Labs have created software products that meet the specific needs of businesses in the Auctioneer, Valuer and Insolvency Practitioner sector. These products can be further customised for each customers particular requirements.
Software Development
If packaged software does not meet all your business requirements, then Elysian Labs can provide you exactly what you need. Our server applications are generally written using multi-platform technologies, and run on Windows, macOS and Linux. Our client applications are usually designed to run on an even wider range of platforms, including modern smartphones and tablet devices such as the iPad.
Contact Us
If you have a problem and think we could help, or for more information on any of the products or services we provide, please contact us today.