BAT Tracker – G.J.Wisdom & Co
Company Profile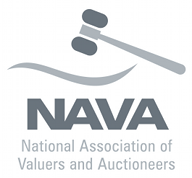 G.J.Wisdom & Co was established in 1987 to provide auctioneering and valuation services to the Bailiff industry, acting primarily for firms of Certificated Bailiffs on behalf of commercial landlords.
With continued growth and now acting for numerous clients including HM Revenue & Customs, Insolvency Practitioners, Commercial Landlords, Financial Companies, together with private firms of Certificated Bailiffs. G.J.Wisdom & Co operates with a team of dedicated staff and professionals.
Garry Wisdom is a Fellow member of the National Association of Valuers & Auctioneers, and heads the team being the founder and senior partner, currently with over 30 years of experience in the industry.
Please see gjwisdom.co.uk for more information about G.J.Wisdom & Co.
The Problem
G.J.Wisdom & Co had successfully been using Microsoft Office in combination with a bespoke application for the handling of all debt recovery cases. This worked fine for a long time, but issues arose as the case load grew.
There was a manual calculation process required when closing complex Revenue cases, which was time consuming and potentially error prone
Retrieving past and current valuation case details was inefficient and difficult
Limited notification system for informing staff of outstanding or ongoing tasks, with no deadline or prioritisation available leading to operational difficulties
No realtime financial summary was available making financial reporting and control less timely
Client details had to be entered at the start of each new case, even if the same client already existed on the system
The major issues were the manual calculation step to close a debt recovery case, and the lack of realtime financial details. The business therefore needed a modern, fully integrated solution to reduce the time spent generating paperwork for each case and helping staff to work more efficiently.
The Solution
BAT Tracker is a completely new application built on the same modern, network aware framework, originally developed for the Auction Labs Live product, enabling staff to share information and work together.
It was while demonstrating an early prototype of Auction Labs Live that Garry asked if we could implement a system with the same intuitive user interface to take care of his debt recovery cases. Elysian Labs worked with Garry and his senior staff to fully understand the valuation business, the HMRC reporting requirements, and how the new software could improve on the existing system.
BAT Tracker has been in production use by G.J.Wisdom & Co since July 2010 and has successfully processed hundreds of valuation cases.
Case Management
BAT Tracker provides an intuitive, easy-to-use interface. All debt cases can be accessed at any time, even completed cases, with flexible search facilities.
Each debt case has an associated set of notes used for tracking all events related to a case, e.g. phone calls, and setting required actions, e.g. sending letters. Each note has a status and optional due date.
Financial Management
As soon as a debt recovery case is created, the debtor details screen provides a realtime, at a glance financial summary, including total costs to date and total received from debtor helping client communication and reporting.
Each debt recovery case has an associated set of payments, including costs added, payments received, payments bounced, sale proceeds and adjustments. There is a separate facility to manage debtor daily interest payments.
Significantly, all financial calculations are performed automatically and are reflected on screen and in reports as appropriate, saving time and reducing the possibility of error.
Comprehensive Reports and Documents
BAT Tracker provides a comprehensive range of reports supporting the complete lifecycle of a valuation case and meets all HMRC requirements. Examples include,
Financial Summary
Appraisal Letters
Auction Letters
Interim Statements
Cost Timesheet
These documents are all output by default as flexible PDFs enabling printing, emailing and electronic archiving.
About Elysian Labs
Elysian Labs is a software development and consultancy company located in the South East of the United Kingdom. We provide a wide range of IT Services. In particular, we focus on creating software application products as part of new mobile and Internet solutions and have specific experience in working in the Auctioneer, Valuer and Insolvency Practitioner area.
For more information on BAT Tracker or to find out how Elysian Labs can help you, please Contact Us.