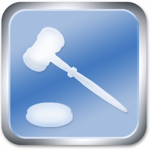 Auction Labs 1.4.1 is now available.
Added
Buyer Invoices now saved to server when selecting the Archive PDF option.
Add Auction Archive list page with Buyer Invoices to view and/or download.
Add button to create and download all buyer invoice files in a zip archive.
Changed
Enable archive button on Auction – Print Documents page.
Return 100 rows from a query by default.
Order buyers by paddle number in financial overview.