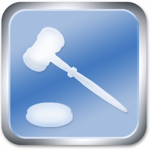 Auction Labs 1.2.02 is now available. This release focuses on improvements to printed documents. The porter invoice now has a signature section for the porter to sign, and guide prices have been added to the Pre-auction Advice report. The biggest update is the Auction Catalogue.
Auction Catalogue
New to Auction Labs 1.2.02 are rich text controls, allowing the Cover page and Notice to Buyers page to be fully customised before the Auction Catalogue is printed. Also new is an option for adding guide prices to the lot list in the catalogue.
Please check the What's New section once signed in for the complete list of changes.
You can find more details about this software on the Auction Labs Live product page. For additional information or help, please get in touch with us.