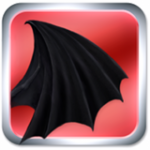 BAT Tracker 1.1.22 is now available. This is another significant release, providing enhanced notifications and further refining the user interface for the civil enforcement sector.
A new feature is automatic notifications. When a new payment has been received and entered into the system, a reminder is automatically generated to verify the payment. The due date is set based on the payment method, e.g. when a cheque is received, the reminder is set for 6 days later.
The number of overdue reminders is now prominently displayed in the menu bar. There is also an overdue filter in the Reminders screen to show only the overdue notes.
The user interface has been refined, further separating data based on status and allowing more columns to be displayed and sorted.
Please check the change log during installation for the complete list of changes.
You can find more details about this software on the BAT Tracker product page. For additional information or help, please get in touch with us.