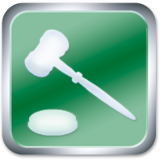 FOR IMMEDIATE RELEASE
AUCTION LABS ONLINE OFFICIALLY ANNOUNCED
Elysian Labs is pleased to announce the development of Auction Labs Online.
LONDON, England – 31st May 2012 – Elysian Labs today officially announced the development of Auction Labs Online, a new way for auctioneers to perform online auctions.
Building on the solid foundation already laid down with Auction Labs Live, Auction Labs Online is an extension that makes it easier than ever to hold online auctions. Auctioneers can create and manage their own online sales, from a single vendor with a single lot to multiple vendors with multiple lots, there are no restrictions on the size or number of sales, and no additional fees to pay.
Auction Labs Online is invisible to the end user. The system can use the auctioneers existing domain name, and the look and feel of the website is easily customised. More details will be announced soon.
Auction Labs Online will be made available initially to select partners in late summer 2012.
For more information, please contact
Darren Debono
07739 331 278
For additional information, please visit the Contact Us page and complete the online form.
---
About Elysian Labs
Elysian Labs is a software development and consultancy company established in 2002. We provide a wide range of software and IT Services. In particular, we focus on creating software application products as part of new mobile and Internet solutions and have specific experience in working in the Auctioneer, Valuer and Insolvency Practitioner area.
To find out more, please visit elysianlabs.com