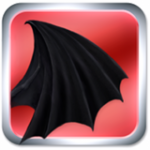 BAT Tracker 1.1.16 is now available. This release adds a number of features based on feedback from new customers.
The most requested new feature is the ability to add file attachments to cases. All popular file formats are already supported, including Microsoft Word, Excel, PDF, JPEG and TIFF files.
The layout and format of built-in reports is now more configurable, making it easier to customise the look and feel of printed documents.
Administrators can now perform a simple one click backup of the database and all file attachments.
Please check the change log during installation for the complete list of changes.
For additional information or help please get in touch with us.